Free Choice Minerals - Equine Solutions Catalog Page 7
Rush Creek Mineral, Icelandic Mineral, HYPP Mineral (info only),

RUSH CREEK MINERAL
GMO-Free and ORGANIC Equine Free Choice products Available
(see ABC ORGANIC Equine in shopping cart Catagory)
Rush Creek Mineral is a fortified and properly balanced 1:1 Calcium and Phosphorous source.
Give free choice Rush Creek Mineral to your horses to maintain mineral balance with the ever-changing quality of your feed stuffs. Rush Creek Mineral is fortified with highly available sources of Calcium and Phosphorous and will balance any hay source. Rush Creek Mineral is a must if you are feeding alfalfa.
Reach the full benefits of Rush Creek Mineral by including A.B.C.'s Plus in your ration.
* Ask an ABC Representative Rush Creek Mineral II.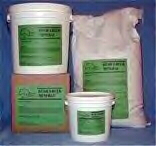 2:1 NO LONGER AVAILABLE

Guaranteed Analysis:

Calcium ... min 5.6% max 7.0%
Phosphorus ... min 6.0%
Copper ... min 1,000 PPM
Zinc ... min 2,500 PPM
Manganese ... min 2,000 PPM
Vitamin A ... 15,000 IU/lb
Vitamin E ... 150 IU/lb

Ingredients: INGREDIENTS:
Calcium Carbonate, Monosodium Phosphate, Lactobacillus Acidophilus Fermentation Product, Reed Sedge Peat, Magnesium Oxide, Sodium Sulfate, Manganous Oxide, Folic Acid, Niacin, Choline
Chloride, Biotin, Riboflavin, Vitamin A Acetate, Vitamin B12, Vitamin D3, Vitamin E, Calcium Pantothenate, Ethylenediamine Dihydriodide, Beta Carotene, Pyridoxine Hydrochloride, Ascorbic Acid,
Yeast Culture, Thiamine Mononitrate, Ferric Choline Citrate Complex, Dried Kelp, Zinc Amino Acid Complex, Cobalt Choline Citrate Complex, Salt, Copper Choline Citrate Complex, Manganese
Amino Acid Complex, Potassium Chloride, Attapulgite Clay, Wheat Middlings, Fenugreek, Grape Seed Extract, Lecithin, Linseed Meal, Enzyme Product, Aloe Vera Juice, Sodium Selenite, Citric Acid,
Calcium Hydroxide, Copper Sulfate Pentahydrate, Zinc Sulfate Monohydrate, Manganese Sulfate, Garlic, Diatomaceous Earth, Silicon Dioxide, Dried Whole Milk, Sugar, Potassium Citrate, Calcium
Sulfate, Magnesium Sulfate, Activa Natural Source Mg, Fe, K, Potato Starch, Dry Whole Egg, Dried Tomato Pomace, Sources of (Orange Peel Powder, Cayenne Pepper, Dandelion Root, Dandelion,
Oat Straw, Cloves, Sage, Peppermint, Fennel, Hops, Parsley, Thyme, Lemon Grass, Elder Flowers, Chamomile Flowers, Licorice, Basil, Marshmallow Root, Meadowsweet, Irish Moss, Calendula
Flowers, Bilberry, Cleavers, Milk Thistle, and Ginger), Fumaric Acid, Oats, Yucca Schidigera Whole Plant Product, Water Extracts, Gelatin, Iron Polysaccharide, Copper Polysaccharide, Magnesium
Polysaccharide, Manganese Polysaccharide, Zinc Polysaccharide, Zinc Sulfate, Rice Bran, Pectin, Granite Dust, Perfect Food Berry, Dicalcium Phosphate, Alfalfa Meal, Cobalt Carbonate, Apple Cider
Vinegar, Olive Oil, EasyZyme, Primalac, Lactic Acid, Lignin Sulfate, Coral Calcium, Ester C, Natural Antioxidants, Soy Oil.
SKU: 7402.25 BKT Rush Creek 1:1 Mineral - 2.25 LB Bucket
SKU: 7406.5BKT Rush Creek 1:1 Mineral 6.5 LB Bucket
SKU: 74025BAG Rush Creek 1:1 Mineral 25 LB Refill Bag
SKU: 74050BAG Rush Creek 1:1 Mineral 50 LB Bag
Ask representative about Rush Creek Mineral II (2:1 Ratio) NO LONGER AVAILABLE

Item# 976-3 II 3lb ...$8.84 Depends on the hay in your area.

Rush Creek 1:1 Mineral is a fortified and balanced Calcium and Phosphorus free choice supplement containing other essential macro and micro (trace) minerals plus added vitamin sources to maintain mineral balance with the ever-changing quality of your feedstuffs, hay or other forages. Rush Creek 1:1 Mineral is fortified with human grade calcium and monosodium phosphate opposed to dicalcium phosphate. Dicalcium phosphate is not as available for assimilation through the digestive system as monosodium phosphate. Monosodium phosphate will also make other sources of calcium available for assimilation. Rush Creek 1:1 Mineral is a must if you are feeding alfalfa hay. Please do not top dress or add Rush Creek 1:1 Mineral to your horse's grain ration, offer free choice only. Rush Creek 1:1 Mineral is used to supplement horses all over the world therefore it does not contain Selenium. Selenium will need to be fed separately to meet any deficiencies that may be present. With the assistance of your local veterinarian discuss if ABC's Selenium and Vitamin E Supplement is needed in your horse's diet.
Advanced Biological Concepts®

Current Pricing is listed in the Shopping Cart.
See Catagories on the Left Side in alphabetical order, as they are links to sizes and prices and
the BUY NOW button. Click on the little blue grocery bag.

Quick! Take Me To The Shopping Cart & Check Out!...


Free Choice Box Stall Kit This is a great combination of Rushcreek Mineral and Redmond Salt plus 4 other items important for horses under physical
and emotion stress of any source.



---
Icelandic Mineral - use in place of Rush Creek Mineral for Icelandic Horses
Guaranteed Analysis:

Calcium ... min 10.8% max 13.6%
Phosphorus ... min 9.0%
Copper ... min 2,000 PPM
Zinc ... min 2,000 PPM
Vitamin A ... 15,000 IU/lb
Vitamin E ... 150 IU/lb
Item #701-RBag .....25lb......

Ingredients: Monocalcium phosphate, monosodium phosphate, calcium carbonate, dehydrated alfalfa meal, stabilized flax, diatomaceous earth, lactobacillus acidophilus fermentation product, dried kelp, potassium chloride, copper sulfate, natural source of vitamin e (d-alpha-tocepheryl acetate), dried whole milk, magnesiumoxide, sulfur, feedingoat meal, dried tomato pomace, vinegar, yeast culture, choline chloride, ferrous sulfate, manganese sulfate, dl-methionine, zinc sulfate, niacin, cobalt sulfate, pyridoxine(hcl), vitamin a, acetate, lecithin, soybean oil, sodium bentonite, biotin, potassium iodide, vitamin d3 supplement, vitamin b12 supplement, ascorbic acid, riboflavin, folic acid, algae meal, calcium pantothenate, (msbc) source of vitamin k, hydrated sodium alumna silcate, peppermint, violet leaves extract, garlic, horseradish, parsley, dandelion extract, geranium extract, ginger extract, hops extract, licorice, clover.

Offer free choice separate from other parts of the ration.
Icelandics tend to have some skin conditions that his mineral product is very useful for.

Current Pricing is listed in the Shopping Cart.
See Catagories on the Left Side in alphabetical order, as they are links to sizes and prices and
the BUY NOW button. Click on the little blue grocery bag.


Quick! Take Me To The Shopping Cart & Check Out!...



---

Product NO LONGER AVAILABLE but great helpful info for you.
HYPP 1:1 Mineral - Free Choice Nutritional Support - NO LONGER AVAILABLE
feed in place of Rushcreek Mineral for HYPP Positive Horses.

HYPP 1:1 Mineral is a complete mineral supplement that will balance anything from grass to alfalfa hay.
This product is potassium free and made especially for HYPP horses. Fed FREE CHOICE, they will eat
as much as they need. We have 2 hole feeders available see under Feeders, Bucket Opener, Syringes tab.
HYPP positive horses cannot have potassium is why the regular Rushcreek Mineral cannot be used for them.

Calcium (Ca) min 8.0% max. 9.5%
Phosphorus (P) min 8.0%
Sodium (Na) min 2.0% max 2.5%
Copper (Cu) min 1,000 PPM
Manganese (Mn) min 2,000 PPM
Selenium (Se) min 30 PPM
Zinc (Zn) min 2,500 PPM
Vitamin A min 200,000IU/LB

Ingredients: Dicalcium Phosphate, Wheat Middlings, Monsodium Phosphate, Dehydrated Alfalfa Meal, Calcium Carbonate, Dried Lactobacilllus, Acidiphilus Fermentation Product, Corn Germ Meal, Copper Sulfate, Soybean Oil, Vitamin B12 Supplement, Sodium Selenite, Natural Source of Vitamin E (d-alpha-tocopheryl acetate), Sulfur, Fish Meal, Dried Whole Milk, Dried Kelp, Feeding Oatmeal, Dried Tomato Pomace, Yeast Culture, Vinegar, Choline Chloride, Sodium Sulfate, Ferric Sulfate, Magnesium Oxide, Zinc Sulfate, Niacin Supplement, Colbalt Sulfate, DL-Methionine, Pyridoxine Hydrochloride, Ferrous Fumarate, Vitamin A Acetate, L-Lysine, Lecithin, Sodium Bentonite, Biotin, Carotene, Vitamin D Supplement, Ascorbic Acid (A Preservative), Zinc Methionine Complex, Hydrochloric Acid, Riboflavin, Yucca Schidigera, Folic Acid, Algae Meal, Diatomaceous Earth, Cobalt Choline Citrate Complex, Ferric Choline Citrate, Calcium Pantothenate, Copper Choline Citrate Complex, Magnesium Amino Acid Chelate, Zinc Amino Acid Chelate, Calicum Amino Acid Chelate, Iron Amino Acid Chelate, Manganese Amino Acid Chelate, Copper Amino Acid Chelate, Cobalt Amino Acid Chelate, Menadione Sodium Bisulfite Complex (Source of Vitamin K Activity), Thiamine Mononitrate, Ferrous Carbonate, Hydrated Sodium Calcium Alumino Silicate, Peppermint, Violet Leaves, Garlic, Horseradish, Parsley Dandelion, Geranium, Ginger, Clover.

Offer free choice separate from other parts of the ration.

Item No #801-3 JAR 3lb $10.70 or BAG $9.93 plus Actual Freight (5% off qty break) NO LONGER AVAILABLE

Item No #801-7U 7lb NOT AVAILABLE Plus Actual Freight NO LONGER AVAILABLE

Item No. #801-R 25lb Bag $44.37 Plus Actual Freight (5% off Qty break) NO LONGER AVAILABLE

Quick! Take Me To The Shopping Cart & Check Out!...


--------------------------------------------------------------------------------
Current Facts About Hyperkalemic Periodic Paralysis (HYPP) Disease
HYPP Form
--------------------------------------------------------------------------------
Sharon J. Spier, D.V.M., Ph.D. University of California at Davis School of Veterinary Medicine, Department of Medicine
--------------------------------------------------------------------------------

What is HYPP?

Hyperkalemic Periodic Paralysis Disease (HYPP) is a muscular disease that affects both horses and humans. It is caused by a hereditary genetic defect that disrupts a protein called a sodium ion channel, a tiny gateway in the membrane of muscle cells. The genetic defect disrupts the channel's normal opening and closing, such that uncontrolled sodium influxes occur. These influxes in turn change the voltage current of muscle cells, causing uncontrolled muscle twitching or profound muscle weakness. High levels of potassium in the blood usually are present when the disruptions in the ion channel occur.

What Are Effects of HYPP?

Horses with HYPP can experience unpredictable attacks of paralysis which, in severe cases, can lead to collapse and sudden death. The cause of death usually is cardiac arrest and /or respiratory failure. The disease is characterized by intermittent episodes of muscle tremors manifested by generalized or localized shaking, trembling and weakness. Occasionally, episodes are accompanied by respiratory noises resulting from paralysis of the muscles of the upper airway (larynx and pharynx). In cases of mild attacks, muscle tremors may be so subtle as to be detectable only by an experienced clinician performing EMG testing.

Can Symptoms of HYPP Vary in Severity?

Clinical signs of HYPP do vary widely among different horses. Homozygous horses are affected more severely than heterozygous horses. Under ideal management practices, the defective gene does not appear to have adverse effects, but stress and/or increased potassium in the serum can trigger clinical signs of muscle dysfunction. Why some horses manifest severe signs of the disease and other exhibit little or no signs is unknown but currently under investigation. Unfortunately, a horse carrying the defective gene but showing minimal signs has the same chance of passing the gene to future generations as does the affected horse with severe signs.

What is the Origin of the Genetic Defect Causing HYPP?

The original genetic defect causing HYPP was a natural mutation that occurred as part of the evolutionary process. The majority of such mutations, which are constantly occurring, are not compatible with survival. However, the genetic mutation causing HYPP produced a functional, yet altered, sodium ion channel. This gene mutation is not a product of inbreeding. The gene mutation causing HYPP inadvertently became widespread when breeders sought to produce horses with heavy musculature.

Is HYPP Limited To A Particular Bloodline of Horses?

HYPP is associated with horses of heavy musculature, but this does not mean that all horses with well developed musculature are afflicted with the disease. The mutant gene causing HYPP presently has been identified in the descendents of the horse "Impressive." Research has not yet been performed on other bloodlines to ascertain whether the same or similar genetic mutation existing in other bloodlines also may cause HYPP. Since "Impressive" descendants are so numerous, the genetic mutation in the bloodline is widespread. Theoretically, it is possible that other mutations causing HYPP in different bloodlines may be more difficult to identify because they are not so widespread.

HYPP is unique in that it is the first equine disease in which breeding and molecular genetics have yielded a specific genetic mutation identifiable with a named bloodline. It only is a matter of time before other heritable conditions in various bloodlines likewise can be identified.

How is HYPP Inherited In Horses?

Based upon breeding trials conducted at the Equine Research Laboratory at the University of California at Davis, it was determined that HYPP is inherited as an autosomal dominant trait, which means it can occur in both males and females. The trait is inherited from generation to generation with equal frequency; it does not get "diluted" out. Breeding an affected heterozygous horse (N/H) to a normal horse (N/N) will result in approximately 50% normal offspring, while 50% will carry the defective gene (N/H). Breeding an affected homozygote (H/H) will result in all offspring carrying the gene mutation, regardless of the status of the other parent.

Normal (N/N) offspring safely can be bred, without fear of HYPP being inherited. Selective breeding to normal (N/N) horses could entirely eliminate HYPP disease. As HYPP is inherited as a dominant condition, it can and is being spread to other breeds. It is to everyone's benefit to take the necessary steps to selectively breed HYPP out of existence before it becomes so widespread that this is impossible.

Can Horses be Tested for HYPP?

A DNA test now has been developed and presently is available at UC Davis to identify horses carrying the defective gene causing HYPP. This blood test detects the presence or absence of the specific genetic mutation which has been found in the extended pedigree of "Impressive" descendants. From a whole blood sample a part of the gene coding for the horse muscle sodium channel is amplified, cut (using enzymes which cut specific DNA sequences), separated by electrophoresis, stained and read. Based on the number of DNA fragments observed, it can be determined whether the horse does not carry this specific mutation (a normal horse), or whether it carries one or two copies of this abnormal gene mutation (heterozygous or homozygous for HYPP, respectively).

How Accurate Is the DNA Blood Test for HYPP?

The test is accurate and reliable based upon research studies. The presence of the genetic mutation has been found to be associated with the disease. In a prior publication (Nature Genetics 1992, Volume 2, p.144-147), we reported upon our testing of 51 related horses which were diagnosed with HYPP based upon documented episodes of muscle fasciculations or paralysis not induced by exercise. All 51 horses were positive (for the sodium channel mutation) using this test. An equal number of related horses which were determined to be normal (based upon potassium challenge and /or free clinical signs of muscle disease) were negative for the gene mutation. We also tested 130 horses from 5 different breeds to determine if the mutation could be found with any frequency in the general horse population. The only horses to date which have shown the mutation have been descendants of "Impressive" but, theoretically, other mutations may exist for which we now have the tools to start looking. The test has proven to be reliably repeatable, as we routinely re-run samples and we have not encountered any discrepancies in results following retesting.

Are False Negative or False Positive HYPP Test Results Possible?

"False" Negatives: We have encountered a rare few horses which show various clinical signs of muscle disease but are negative for the specific gene mutation in the sodium channel. All are privately owned horses which we have been unable to study thoroughly. None of these horses has demonstrated increased blood potassium concentration in association with abnormal clinical signs. Two horses had markedly high muscle enzyme measurements, and one horse had marked muscle damage evident on muscle biopsy. We feel at this time that these horses probably have another muscle disease and not HYPP. We are sequencing the sodium channel for such horses to determine if a second mutation actually exists.

"False" Positives: We have not identified any horses which carry the gene mutation and do not have the disease. Of 142 samples we have received accompanied by clinical information, approximately 30% of the positive horses have not shown abnormal clinical signs (according to their owners). All have been young horses (aged 4 or less). None of these horses has tested negative by other means (such as response to potassium challenge or electromyography).

No diagnostic test is 100% accurate. Errors feasibly could occur by several means. If the test result conflicts with clinical data, then it is possible that the tube of blood was mislabled or mishandled in the laboratory. Retesting should be performed. However, based on the results to date, we can say with confidence that the presence of the mutation is the cause of HYPP, and the test is accurate and reliable. The test is extremely specific, and is accurate for the gene sequence substitution which has been shown to cause HYPP in descendants of "Impressive". Theoretically, it is feasible that a different horse bloodline could have a mutation in another portion of the sodium channel which might produce a similar form of muscle disease and not be detected by this test. If this occurs, careful documentation of the clinical signs and corresponding laboratory results (including serum potassium and muscle-derived enzyme concentrations) should be used to confirm the diagnosis.

Which Horses Should Be Tested for HYPP?

As noted above, the DNA blood test for HYPP identifies the specific genetic mutation which we now know exists in descendants of "Impressive". We presently do not know whether different genetic mutations in other bloodlines also cause HYPP, and the DNA blood test will not identify other such mutations. Further scientific research is required as to other bloodlines. We presently recommend that all descendants of "Impressive" be tested for diagnostic, treatment and breeding purposes.

Are HYPP Test Results Confidential?

Test results are treated as confidential at our facility. We notify the individual who requested the test by mail or fax of the results.

Do Horses Outgrow HYPP?

No. An affected horse is affected for life, but symptomatology does seem to decrease with age. The disease also appears to be associated with periods of stress, transport, concurrent diseases, initiation of training or intensive training, and dietary changes. It is possible that older horses do not experience the same degree of stress as young horses (i.e., they are not subject to the rigorous show schedules of younger horses and their owners have discovered the best diet and management routines for these older horses).

Can Effective Treatment Be Rendered to HYPP-Afflicted Horses?

HYPP in horses can be managed, and incidents of mortality significantly reduced, by proper diet and the administration of medication. While further studies on the mortality rate of HYPP are required, it is important to put HYPP into perspective relative to the many other conditions afflicting horses. Horses afflicted with HYPP, if properly managed, can lead productive, useful lives, and bring their owners many hours of pleasure.

The first step towards effectively managing HYPP is to have the disease properly diagnosed. It can be confused with other conditions, such as "tying up". It is essential that you consult with your veterinarian if you wish to ascertain whether your horse has HYPP. We recommend the DNA blood test as the most effective and reliable means of diagnosing HYPP.

What Emergency Treatment is Recommend For Acute Attacks of HYPP?

For a mild attack (when the horse is not down but has muscle tremors), one or more of the following emergency treatments are recommended.

Exercise the horse, either by walking or longing. Exercise stimulates adrenalin which helps replace potassium inside cells. However, use caution, as the horse could stumble and fall while sustaining muscle tremors.

Feed grain (oats, dry corn-oats-barley or light Karo syrup for glucose supplement). Feeding carbohydrates supplies glucose which stimulates the release of insulin and promotes potassium uptake by cells.

Administer acetazolamide orally (3 mg/kg). This is usually 6 to 8 tablets if the tablets are 250 mg each. Acetazolamide increases potassium excretion from the kidney and also affects glucose metabolism.

For severe attacks, immediate veterinary attention is necessary. If the horse is down and unable to stand, have your veterinarian:

Place intravenous (IV) catheter and administer 23% calcium gluconate (150 cc in 1-2 liters of 5% glucose/500 kg horse). The majority of horses respond immediately to this and stand up.

If no response, follow with 1 L 5% sodium bicarbonate IV (dose is 1 meq/kg).

Still no response, give 3 L 5% dextrose IV, and monitor potassium levels in blood.

All of these treatments help stabilize the muscle membranes and lower blood potassium. Your veterinarian should draw a blood sample prior to initiation of treatment in order to analyze the blood potassium and muscle enzyme concentrations. This is required to confirm that the horse was suffering an attack of HYPP and not something else (i.e., colic).

What Management Practices Will Help control HYPP?

The following management practices will greatly assist in the control of HYPP:

Establish regular feeding and exercise schedule. Avoid fasting and water deprivation. Horses do better if allowed access to a paddock or pasture rather than strict stall confinement. Daily or nightly turnout is helpful.

Adult horses do very well on grass or oat hay alone or pasture. If it is necessary to use alfalfa to balance the ration for growing horses, then mix alfalfa with grass hay or oat hay and grain (oats are best) to decrease potassium content of diet. Feed equal amounts of hay and grain two or three times daily. Avoid rapid changes in diet. Provide access to a white salt block or feed loose salt. Administer acetazolamide (Diamox), a diuretic, (2 mg/kg orally twice a day). Many halter-horse owners continue to feed alfalfa hay as the only roughage but maintain their horses on this drug for all or most of their lives. Please note that this drug is a forbidden substance under AQHA and AHSA regulations.

Inform your veterinarian of HYPP condition prior to any general anesthesia, which may precipitate an episode of paralysis. Maintain acetazolamide therapy before and after surgery or anesthesia.

Use common sense while hauling. Be sure to stop and water horse frequently (every 2 hours). Acetazolamide treatment is helpful to prevent problems.

What Publications Currently Exist on HYPP?

Many persons have requested a list of publications on HYPP. There are numerous publications on the disease in humans. The following are publications on equine HYPP:

Spier, SJ, Carlson, GP, Holliday, TA, et al. Hyperkalemic periodic paralysis in horses. J Am Vet Med Assoc. 1990; 197: 1009-1017.

Cox, JH and DeBowes, RM. Episodic weakness caused by hyperkalemic periodic paralysis in horses. Comp Cont Educ Pract Vet (Equine) 1990; 12:83-89.

Steiss, JE and Naylor, JM. Episodic muscle tremors in a Quarter Horse: Resemblance to hyperkalemic periodic paralysis. Can Vet J 1986; 27:332-335.

Naylor, JM, Robinson, JA, and Bertone, J. Familial incidence of hyperkalemic periodic paralysis in Quarter Horses. J Am Vet Med Assoc. 1992; 3:340-343.

Pickar, JG, Spier, SJ, Snyder, JR, et al. Altered ionic permeability in skeletal muscle from horse with hyperkalemic periodic paralysis. Am J Physiol. (Cell Physiol) 1991; 260: C926-C933.

Rudolf, JA, Spier, SJ, Byrns, G, and Hoffman, EP. Linkage of hyperkalemic periodic paralysis in Quarter Horses to the horse adult skeletal muscle sodium channel gene. Animal Genetics 1992: 23: 241-250.

Rudolf, JA, Spier, SJ, Byrns G, et al. Periodic paralysis in Quarter Horses: a sodium channel mutation disseminated by selective breeding. Nature Genetics 1992; 2: 114-147.

Spier, SJ, Carlson, GP. Hyperkalemic periodic paralysis in certain registered Quarter Horses. The Quarter Horse Journal 1992, pp. 68-69, 120.

Zhou, J, Spier, JS, Beech, J, and Hoffman, EP. Pathophysiology of sodium channelopathies: correlation of normal/mutant mRNA ratios with clinical phenotype in dominantly inherited periodic paralysis. Human Molecular Genetics 1994; 3: 1599-1603.
See Redmond Salt - Go here...

Quick! Take Me To The Shopping Cart & Check Out!...



Frequently Asked Questions -
Q. Why are my horses going through so much A-Mix (364) and BVC Mix (732)? Can they overdose?

A. Consumption of minerals will be high without ABC's Plus (762). Horses tend to go rhrough a lot of the Free Choice Vitamins
and Minerals especially the A-Mix and BVC Mix when our program is first introduced. Other indications include: change
in weather (heat wave or cold snap), feeding older feed stuffs (hay or grain), when grass/pasture is lush and high in nitrates,
hay quality, ubadequate sunlight, inclement weather, animal is under stress (internal or external), poor water quality, injuries,
or parasites. Horses will only take as much as they need. If their bodies are not deficient, they will not touch the
free choice vitamins and minerals.
Use the Navigation Bars for quick and easy access.
TAKE ME BACK "Catalogs":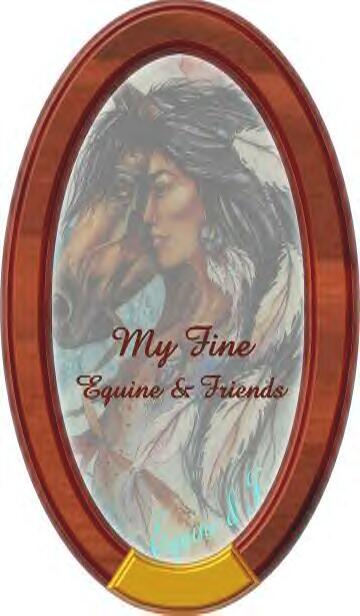 You can contact us by Snail Mail at: