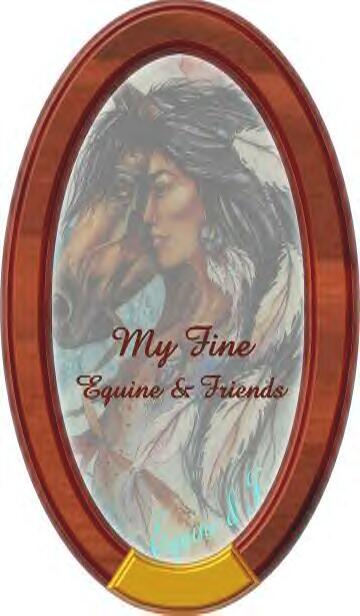 My Fine Equine by
Vickie G. Stevens
Human Catalog Links Page



Your source for Effective Preventative, Therapeutic and Sports Nutrition.
With increased effort to find alternative methods of caring for ourselves as well as our animals, pet owners and trainers are looking to reduce the use of drugs and chemicals to keep their animals comfortable, healthy and happy while maintaining their training, competition or active lifestyles naturally.
Product Disclaimer: FDA regulations require this disclaimer.
It is the responsibility of the customers that their specific use of any products from all
Manufacturers on this website, does not infringe on local laws, regulative patents or other third party rights.
This information has not been evaluated by the FDA (Food & Drug Administration).
These products are not intended to treat, cure or diagnose any medical conditions.
*These statements have not been approved by the Food and Drug Administration.
This product is not intended to diagnose, treat or cure or prevent any disease.

We Ship WORLD WIDE
Be sure to Put this catalog in your

FAVORITES NOW so you can find us again!

In most cases we feed and care for our animals better than we do for ourselves. As Horse owners and Pet owners we are more physically active than most people doing REAL CHORES and FUN and COMPETITIVE ACTIVITIES that require feeling physically and mentally good, energetic, rested, relatively pain free...

Following are the sources we use for all our personal health related products
that keep us going physically and mentally on top of our life... We are what we EAT!
We nor the companies we use to buy product from make any claims as to curing anything. I say, We are still made of what we EAT.
Destiny is not a matter of chance,
it is a matter of choice;
it is not a thing to be waited for,
it is a thing to be achieved.
~William Jenings Bryan




Looking for natural alternatives to drugs? Neutraceuticals. Herbals.
We have a great product that has been used to help with the following:

natural alternative for anxiety,
IBS irritable bowel syndrome,
diverticulitus,
diabetes,
low blood sugar,
fibromyalgia,
chronic fatigue,
insulin resistance,
depression,
arthritis,
ulcers,
low energy,
stress,
increase endurance and stamina,
concentration and brain focus,
muscular tension and spasms,
regulate and stabilize blood sugar,
strengthen immunity,
regulate cholesterol blood lipids,
improve circulation in the cardiovascular system,
promote and protect liver function,
allergies,
asthma,
constipation,
detox,
gas,
gingivitis,
gout,
halitosis,
headache,
hemorrhoids,
hypertension,
impotence,
inflammation and pain,
insomnia,
lower leg cramps,
liver diseases,
migraines,
neuralgia,
obesity,
pneumonia,
prostate hypertrophy,
skin problems,
tumors,
warts.

Email me for more info and the name of this product that we use daily and has made a huge difference in our daily lives.
I can help you purchase it at the same "wholesale price" that I buy it at.
My diverticulits healed up, my IBS went away, my airborne allergies are gone, my husband and I both have increased natural energy,
stamina and endurance and many more benefits over the last 5 months.

Let me know what you are needing help with...this may be just the thing for you too. Email me:
Celiac Person's Testimony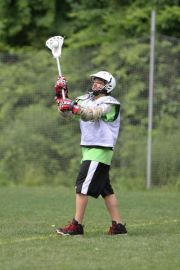 READ AND HEAR WHAT OTHERS ARE SAYING

" I can eat pizza again!"

I was diagnosed with Celiac disease late in life and to me it was devastating for a number of reasons.

It affected my energy, my health and for me almost more importantly, I could no longer eat my favorite food. Pizza.

When I heard about these natural products that could possibly help, I was skeptical. Nothing I had tried before except changing my diet forever, helped at all.

Since these are natural products and I had nothing to lose by trying them out, I chose to give them a try and see what happens. Wow .... what a surprise.

I chose to give all the products of this new company a try. They included a meal replacement system that is designed to correct a person's metabolism to naturally pull off unwanted fat and rebuild energy (which I could use) as well as their system for healing from the inside out with this product that uses what is called the King's Crown of Herbs.

I've been using these products now for nearly 2 years. And I will never stop.

You can see from my picture, energy is no longer an issue, nor is the unwanted fat.

AND .... I have been able to eat my favorite food again --- yes, with some moderation --- which I could never do before without paying a dear price for it. Hello Pizza!

I have no idea if it can help anyone else who suffers as I did, but I can tell you this. You'll know within 60 days if it is going to help. And for me, the gains just keep coming.

Best to you on your journey toward health. Steve G. - Providence, Rhode Island

We're looking people who are serious about finding something that will change their life for the better.

If that's YOU and you're willing to invest 15 to 20 minutes on the phone with us to learn about each other, then pick up the phone and give us a call.

GO FOR IT NOW! Tomorrow and the day after will be BETTER FOR IT!

Yours In Health and Financial Lifestyle Success....

Jim & Vickie Stevens



Quick! Take Me To The Shopping Cart & Check Out!...


Wireless Cellular Phone/Internet Services $20/mo to $59.99 Unlimited




Unlimited Talk - Text - Web -- EVERYTHING just $59.99 PLUS ... Refer just 3 and yours is FREE

Plans start at $20/mo. Click to see if you can save. Nationwide Anytime Minutes.

Copy and paste this link into your web browser or Click the Webpage info link below.

http://jimnvickie.lightyearwireless.com/


For more information, please visit this products webpage.




Go here and learn about the "World's Strongest Antioxidant - The Key to Longevity & The Fuel of Life". Nominated for a Nobel Prize, we have (permanent!) Global Rights to the product found to be responsible for people living to be over 100 .. 110 .. 120 years old with their health intact! Microhydrin. Sylica Hydride.
How can it help your Seizure animals...

There's even HORSE & Pet testimonies!
Athlete's depend on this product to help produce "ATP" and promote more muscle strength, longer endurance & stamina!
They use it to help Avoid the "Bonk"!
This product can take you through the 21st Century HEALTHY.
After 90 years of research and testing, this product became available just a little over 4 years ago. By clicking on our link, you can learn more, hear "Tapes On Demand" about it and see our other Super Foods and Body Care Line. You can also request free tapes to be sent to you.




Ok this one is not about eating, but it is about our MIND SET which makes a HUGE difference
in our pocket book!





We live in 4 worlds -
(the Invisible)Mental + Emotional + Spiritual
= your Physical World (the Visible - your printout)

You must IMPROVE YOURSELF (Invisible World)... to Improve your Income (Physical World).
Grow Yourself... to Grow your Networth.
Expand Yourself... to Expand your Money/Wealth.
The Universe will only give you as much as you can hold/handle.
And the Universe is abundant. Get out of your comfort zone and grow.
In nature, if you're not Growing ... your Dying.

Be the Right Person - at the Right Place - at the Right Time!

You are a Wealthy Person when you Add Value to Other's Lives (both people and animals).
Is a Bee a "better" Bee if he produces less Honey for the Hive?
A Chipmunk a "better" Chipmunk if he collects less Nuts for his family?
Does that ever happen in Nature? Of course not.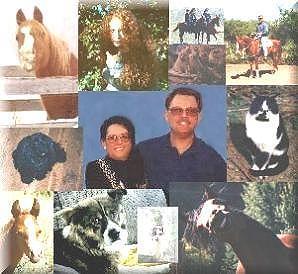 We wish you and yours Optimal Health and Optimal Living. (Naturally)
From our Family of Furry Children to Yours.



Magnetic Therapy

The MAGNETIC FORCE™ North Pole applications with Neodymium High Strength Magnets
are developed, researched and designed to work with the body's own energy in healing.
First in Proper Polarity Magnetic Therapy Products
A full line for People, Horses and Pets
Magnets have been used for centuries to relieve the many ache and pains throughout the body. Magnetic Therapy has been used for centuries - as early as the Egyptian Pharaohs. its is presently being extensively in India, China, Russia, Canada, France, and many other parts of the worlds. Even in America, Biomagnetic diagnostic centers are here explaining the healing and pain easing effects of magnet and their many uses.
With over 25 years of diligent research and testing, magnets have been used on both humans and animals, and thousands have had remarkable results as to their effectiveness in alleviating pain and initiating the healing processes.
Using magnets entails:
NO MEDICATION
They are non-addictive
There are NO known side effects associated with their use
No messy or smelly salves or creams are needed.
In order to keep horses' feet healthy, they need as much stimulation as they would get in the wild. Horses that are stalled and / or have sedentary lifestyles do not get enough stimulation in the hoof. This can cause a block in hoof energy that can result in hoof problems.
The hoof boots were carefully designed to eliminate brittle feet, poor circulation, low heels, and bruised bones.
Magnetic fields can increase blood flow where it is needed to help the body to heal itself. They can also change the migrational direction of ions, which are helpful in allowing calcium ions get to broken bones or remove harmful ions from painful arthritic joints.



Please ADD your LINK by Clicking Here!



Click Here to read about us: The Amerose Family!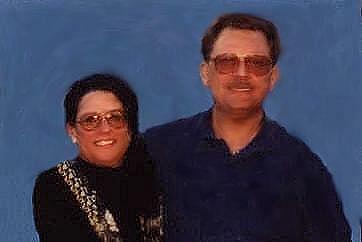 You can contact us by US Snail Mail at:


MUTUAL LINKS TO MORE GREAT SITES & FRIENDS