Equine Massage Therapist and/or Equine Chiropractor- Equine Solutions Catalog Page



This page is to help people and their horses
find the right "Equine Massage Therapist and/or Equine Chiropractor" who can
help them help their horses, naturally.
This is a brand new page, as of 04-17-10 so we are still collecting service providers.

CLICK ON YOUR STATE BELOW IN ALPHABETICAL ORDER
INCLUDING

USA AND CANADA


Alabama / Alaska / Arizona / Arkansas / California / Colorado / Connecticut / Delaware / District of Columbia
Florida / Georgia / Hawaii / Idaho / Illinois / Indiana / Iowa / Kansas / Kentucky / Louisiana / Maine
Maryland / Massachusetts / Michigan / Minnesota / Mississippi / Missouri / Montana / Nebraska / Nevada
New Hampshire / New Jersey / New Mexico / New York / North Carolina / North Dakota / Ohio / Oklahoma
Oregon / Pennsylvania / Rhode Island / South Carolina / South Dakota / Tennessee / Texas / Utah / Vermont
Virginia / Washington / West Virginia / Wisconsin / Wyoming / CANADA



Please be sure to let the massage therapist and chiropractor of your choice, know that you saw them
recommended on my website. MyFine Equine.com
Disclaimer: I don't know these equine massage therapists and equine chiropractors personally as far as using their services, some are nutritional clients of mine though,
I am merely recommending
their services from personal experience, and these people have decided to be equine massage therapists and equine chiropractors in your state.





NOTE TO: Equine Massage Therapists and/or Equine Chiropractors --
Anyone out there willing to have new clients find them
to help them better assist their horses.
Please email me to be added to this list, so people can find you.
I am asked often by my customers, to help find a massage therpaist and chiropractor in their state.
This is a "free no-fee advertisement site" equine massage therapists and equine chiropractors
.
A reciprocal link to your website would be very appreciated. Copy this link http://myfineequine.com

Email Me


Thank you.

---



DANIEL KAMEN, D.C.
Equine Chiropractic Seminars
Check the Website for Upcoming Equine Chiropractic Technique Seminar Locations

1-800-742-8433

www.animalchiropractic.com

---


Highly recommended for Horse's with "joint issues" nutritional support
ABC Joint Jolt or the Equilite Ani-motion

Need nutritional support for stress? Click Here ABC PLUS and Free Choice Stress System

If you don't have an Equine Massage Therapist and or Equine Chiropractor in your area....
I can highly recommend the Mechanical Equine Massager that I use..


---
CBD OIL Pure without THC Plus Full Spectrum Cannabanoids with less than .4% Thc Legal in all 50 states, and CBD Salve with BiBong Herbs, amazing how for us and our pets,
these get rid of painful joints and muscles, help heal skin abrasons, bug bites, sunburn..., energy, restfull sleep, anxiety and depression go away, focus, great for people and animals.
1000 mg CBD in the bottle. (not 100) more in the oral applicators with higher serving size, 1500 mg and 3600 mg

See products here
See our story here how we got started using CBD.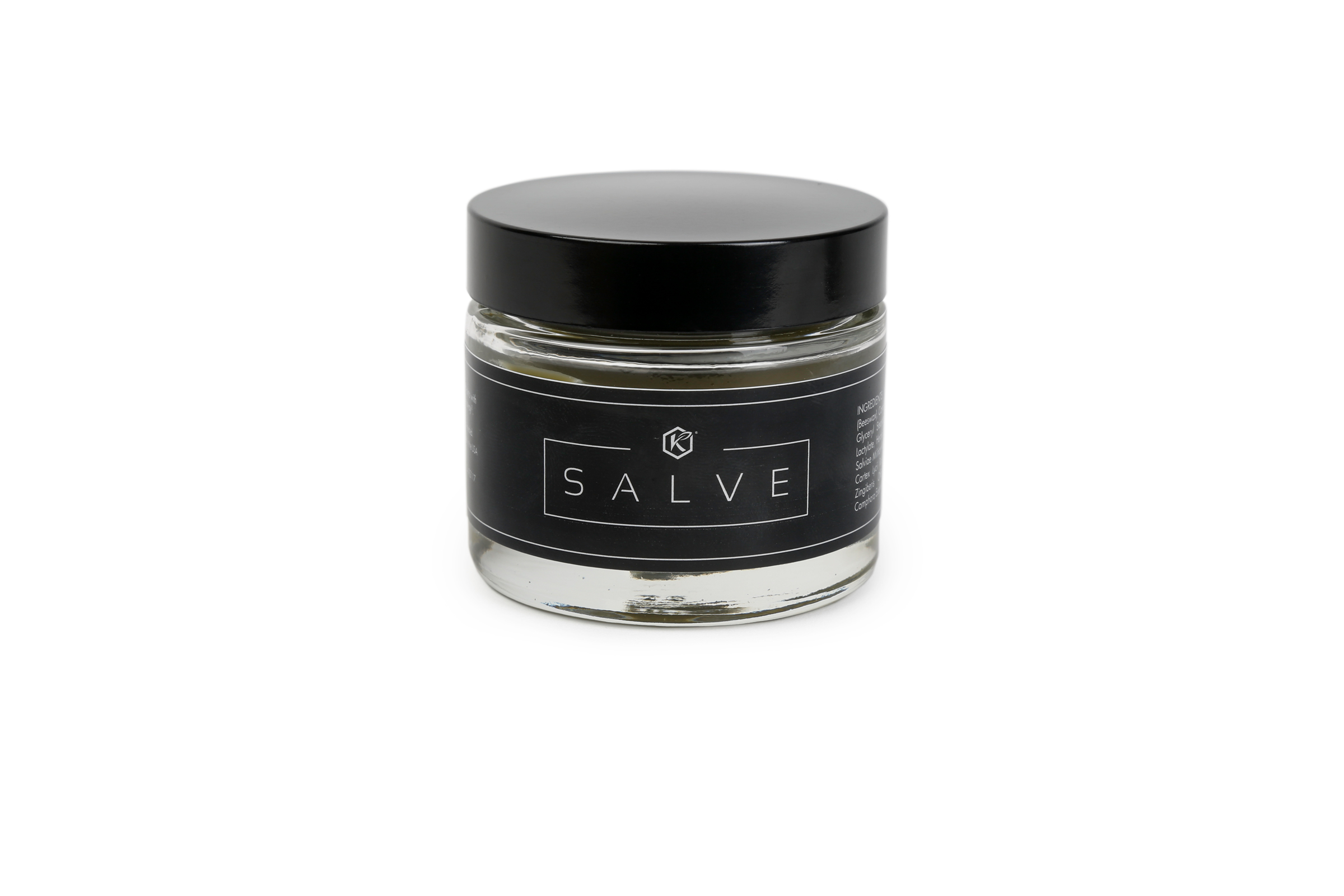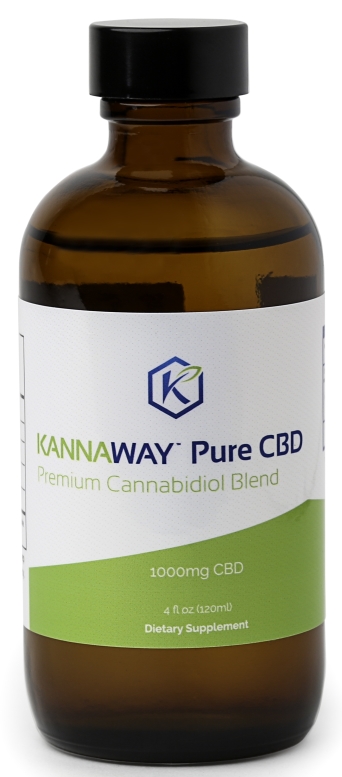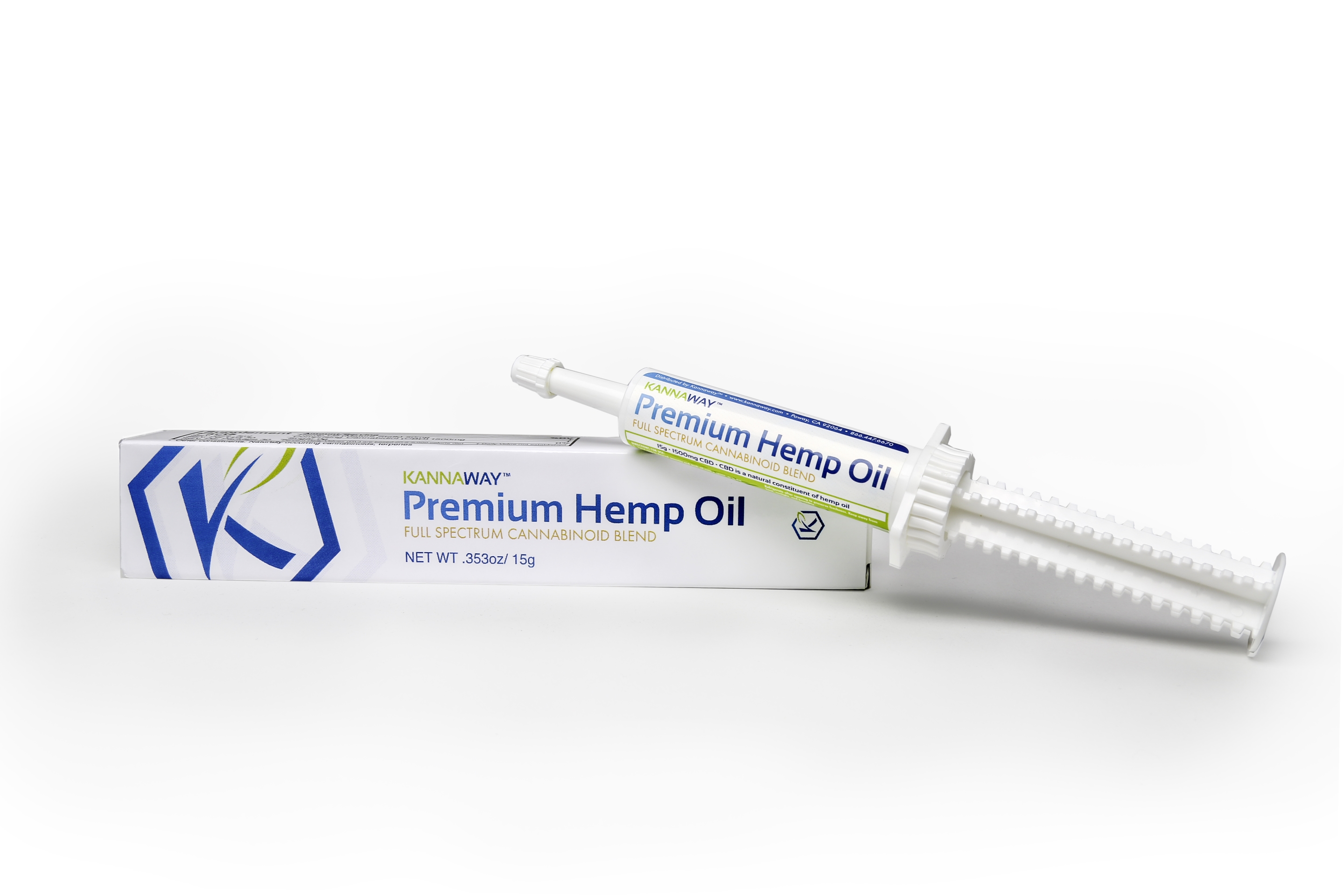 ---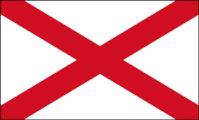 ALABAMA



ARIZONA




ARKANSAS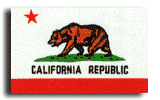 CALIFORNIA

HANDS ON HORSES
EQUINE THERAPY

Laurie Baker
Certified E.S.M.T.


Reiki
Acupressure
Craniosacral
Sports Massage

760-802-7777

Email:
nrg4u@pacbell.net

San Diego, CA, United States
---


CANADA
BRITISH COLUMBIA




MANITOBA






NOVA SCOTIA








ONTARIO





---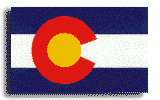 COLORADO

Tara Flanagan

5041 Coventry Court
Boulder, CO 80301

970-390-2157

www.bodyenglish.net




Jean West Watanabe

To make an appointment or all other inquiries,
Contact Jean at info@opendoorequinebodywork.com

or 720-878-5609.

Servicing the front range of Denver, Colorado.
Fees listed below cover the areas of
Littleton-Loveland and Brighton -Boulder and anywhere in between.
Areas beyond these are additional travel cost.

http://www.opendoorequinebodywork.com


I am a certified equine massage therapist and acupressurist through RMSAAM
and also do the Masterson Method for horses.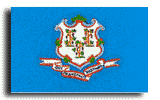 CONNECTICUT



DANIEL KAMEN, D.C.
Equine Chiropractic Seminars
Check the Website for Upcoming Equine Chiropractic Technique Seminar Locations

1-800-742-8433
Buffalo Grove, IL

dkamen4492@aol.com

www.animalchiropractic.com







Beth Sabor
LMT, CHHP, CESMT, RM, RYT

HOLISTIC ESSENCE
A Natural Path to Wellness for Animals and their Human Companions

~Licensed Massage Therapist~
~Certified Holistic Health Practitioner~
~Certified Equine Sports Massage Therapist~
~Reiki Master~
~Registered Yoga Teacher~

~ 847-366-0087
Spring Grove, IL

bkmassage1@yahoo.com

www.holisticessence.com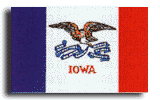 IOWA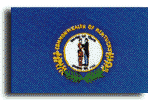 KENTUCKY






KAO FISHER
Equine Physical Therapy

678.617.2307
Lexington, KY & Franklin, KY

Reduce Stress, Increase Performance, Facilitate Healing

KaoFisher.com

kao@kaofisher.com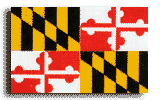 MARYLAND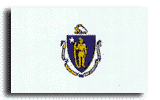 MASSACHUSSETS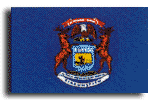 MICHIGAN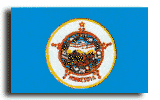 MINNESOTA







MISSISSIPPI





Kaci Thornhill, CESMT

Certified Equine Sports Massage Therapist

601-248-2794
Summit, MS

libertybarrelracer@yahoo.com

www.kacisequinemassage.com






MISSOURI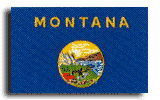 MONTANA





Lil Lorenzen

email: montanasage11@yahoo.com

570-396-0331

My name is Lil Lorenzen and I have been an equine chiropractor for 30 years now. I received my training at the Spanish Riding School in Vienna, Austria being Austrian/American
where I started as a groom in my early twenties and went on to receive my clinical training with the academy for two years, and of course clinical and hands on experience at different equine vet clinics and continuing education.
I have adjusted horses in Spain and Italy and the USA since. I recently completed an 8 year session adjusting horses at show barns in Pennsylvania and have recently moved back to Helena, Montana area.
I perform adjustments, myofacial release techniques, trigger point therapy, and most importantly cold laser therapy. Cold Laser has single handedly helped with faster and consistent healing time for all sorts of disciplines i.e. injuries to navicular issues.
I'm a one person operation with occasional trained help when I conduct clinics. I have four clinics coming up in late spring to get the Montana Cowboy Polo Association teams in shape for upcoming competition.
I've read your books-liked the clarity and wit and ease in your stories.
It is after all about the healing, peace and enjoying the richness and beauty of life.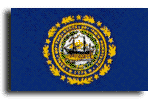 NEW HAMPSHIRE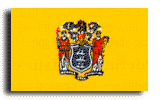 NEW JERSEY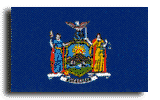 NEW YORK


Susi Rosinski
Ancient Far East Healing Arts
3110 Eggert Red
Tonawanda, NY 14150
716-803-0113
chisusi99@gmail.com

I am an Equine, Canine and Feline massage therapist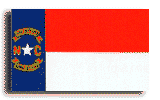 NORTH CAROLINA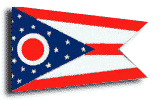 OHIO





Morgan Graham
Certified Equine Therapist

I do Chiropractic, massage therapy, acupressure, and saddle fitting

My contact # is 330-546-4719
Ohio

Email is thehorsemechanic@gmail.com






OAKLAHOMA





OREGON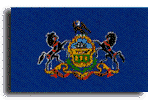 PENNSYLVANIA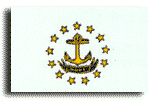 RHODE ISLAND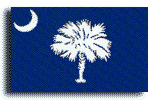 SOUTH CAROLINA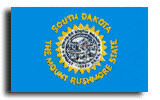 SOUTH DAKOTA





TENNESSEE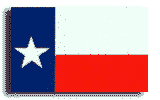 TEXAS






Tiffany Darr

lovetoride.tiff@gmail.com

my web site is www.equine-synergy.net

I am an Equissage certified sports massage therapist in Texas..


I am in Alvarado, Burleson area but haul- ins are welcome. I do have references.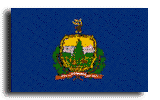 VERMONT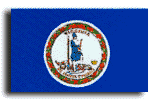 VIRGINIA




JESSE BERANEK

11190 Crest Ln, Bealeton VA

571-435-5552

sundance_stable@hotmail.com

Equine Massage Therapist Certified by Equissage, located in Bealeton, VA
Serve all of the northern Virginia area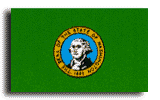 WASHINGTON State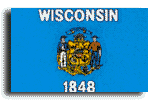 WISCONSIN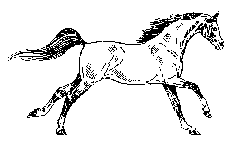 Your source for Effective Nutritional Support.

Digestive Supplements to increase absorption of nutrients consumed!
Guideline for Achieving and improving quality of life for animals through natural nutrition:
1) Always focus on the cause of a disease or problem, not the symptom.
2) Refrain from Research and Development involved in symptom relief.
3) We believe most poor health problems in animals are due to a nutritional deficiency caused by the confinement of animals, thereby limiting their access to a variety of nutritional ingredients.
4) Often improvement in health can be dramatic when furnishing a balanced diet or adding nutrients that are lacking in the animal's diet. Not unlike giving food to a starving animal, this creates a dramatic improvement in health. This mode of nutritionally assisting animals must not be confused with drug therapy or medicine. We do not prescribe replacing the body's own mode of action through supplementation with synthetic chemicals and artificial components. We supply the body with what it needs to repair itself.
5) We do not prescribe the use of poisons or mega doses of single nutrients to enhance performance.
*This catalog and all the statements within have not been evaluated by the Food & Drug Administration. These products are not intended to diagnose, treat, cure or prevent any disease.

Highly recommended for Horse's with "joint issues"
ABC Joint Jolt or the Equilite Ani-motion
The secret to good nutrition is not how many nutrients are present in a supplement but rather,
how AVAILABLE they are and how efficiently they can be utilized when digested.

ALL OUR PELLETED PRODUCTS ARE COLD-PROCESSED
AND FORMULATED WITH ORGANIC GRAINS!
A.B.C.'s Plus Cold - Pelleted Equine Supplement formulated with organic grains provides your horse with the best nutrition through the latest in technology. A.B.C.'s Plus is also formulated to optimize the health of the digestive tract and break down complex nutrients by the addition of naturally occurring and beneficial microorganisms that aid in digestion and inhibit disease-causing bacteria thus allowing a more complete absorption of all nutrients available.
A.B.C.'s Plus ensures that a healthy population of beneficial micro-organisms remain in the horse's digestive system, and forms a natural balance (and a defense against) harmful bacteria. A.B.C'S Plus contains many needed enzymes, which process and deliver food as well as anti-oxidants, to protect against free radical damage.
Satisfied A.B.C.'s Plus users report reduced feed bills, better attitude, reduced incidences of colic, increased disease resistance, rapid improvement in hoof development, unbelievable hair shine and quality and general overall improved health.
A.B.C.'s Plus gives your horse the opportunity to receive balanced and total nutrition to reach full genetic potential and consistent performance.
Great tasting pellet can be fed alone, or topdress grain mix.
Increases Digestion of Fiber 300%

ABC Plus - Fortified! NEW.
Who should buy ABC's Plus Fortified?
1. Those who can't Free Choice Minerals
2. Those who are traveling and can't take their complete Free Choice System.
Fortified with Vitamins and Minerals for the average horse.
ABC Plus Fortified is a combinatin of ABC Plus (762) and Rush Creek 1:1 Mineral (740)


ABC Plus -- EASY START OPTIONS:

Note on Free Choice items:

Horses need more credit! It has been incorrectly assumed that horses are identical, and that they have no ability to sense their nutritional requirements. The only things they've been trusted with are water and salt! Everyone knows that God did not create any two animals to be exactly alike or to have the exact same needs. Instead, He created horses to be able to decide what they need, and He's provided the natural resources to fulfill their needs. All creatures have survived for thousands of years without extra help from science. Let's keep it simple and give horses the freedom to choose. (Free Choice Research Data available upon request.)

Product Disclaimer: It is the responsibility of the customers that their specific use of any products from ABC does not infringe on local laws, regulative patents or other third party rights. This information has not been evaluated by the FDA (Food Drug Administration). These products are not intended to treat, cure or diagnose any medical conditions.

Frequently Asked Questions -
Q. Why are my horses going through so much A-Mix (364) and BVC Mix (732)? Can they overdose?

A. Consumption of minerals will be high without ABC's Plus (762). Horses tend to go rhrough a lot of the Free Choice Vitamins
and Minerals especially the A-Mix and BVC Mix when our program is first introduced. Other indications include: change
in weather (heat wave or cold snap), feeding older feed stuffs (hay or grain), when grass/pasture is lush and high in nitrates,
hay quality, ubadequate sunlight, inclement weather, animal is under stress (internal or external), poor water quality, injuries,
or parasites. Horses will only take as much as they need. If their bodies are not deficient, they will not touch the
free choice vitamins and minerals.


Also Available A different Digestive - ESR Equine-Zyme for HORSES, CATS and DOGS
includes enzymes, probiotics and vitamins and minerals.

Product Disclaimer: FDA regulations require this disclaimer.
It is the responsibility of the customers that their specific use of any products from all
Manufacturers on this website, does not infringe on local laws, regulative patents or other third party rights.
This information has not been evaluated by the FDA (Food & Drug Administration).
These products are not intended to treat, cure or diagnose any medical conditions.

Use the Navigation Bars for quick and easy access.

See the AMEROSE FAMILY & our testimony about ABC PLUS Products!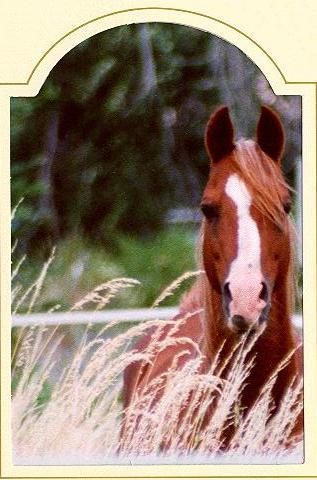 Please put us in your FAVORITES

and Ya'll Come Back Soon,
we are always updating with new exciting solutions.
You can contact us by Snail Mail at: