Equine & Canine Solutions - My Fine's Secret Product
for that "Energetic WINNING COMPETITIVE EDGE"!

For the Serious Competitor/Breeder Who Makes $$$ INCOME with Your Fine Equine, and/or Your Fine Canine this is a MUST HAVE!
How would you as an athlete, along with your equine or canine athlete like to have MORE STAMINA, ENDURANCE and more OXYGENATION into all your cells? For you and your horse and or dog, this product will enhance your body's ability to create ENERGY, increase your "WIND" and shorten your RECOVERY TIME. *** THIS PRODUCT IS FOR BOTH HUMANS AND ANIMALS!
Avoid the "BONK"! Get that Competitive EDGE!
Added Benefit! How about having the world's strongest FREE RADICAL FIGHTER helping your bodies rebuild more efficiently and keeping your immune system at it's optimum? This product is the result of 90 years combined research and was nominated for the NOBEL PRIZE.
Testimonies:
A WINNING COMBINATION!
I really enjoy hearing what Microhydrin and Crystal Energy are doing for animals. There is no placebo effect with animals. What you see is what you get. In an audio tape interview with Dr. Tom Fletcher, MD, I heard the comments of an owner of Thoroughbred horses.
The first race of the first horse he put on Microhydrin showed increased performance over all his previous races. Not only that, but his demeanor changed. He trains better, shows more energy in his workouts and actions, and does not tire as quickly.
The second Thoroughbred horse he put on Microhydrin had not won in his last 9 starts. He was put on 3 Microhydrin, 3 times daily, plus 30 the day before the race and 20 the day of the race. He not only WON First Place in his first race on the product,... but he WON it by 7 full lengths!
Used on brood mares -- the foals are born with more muscle and healthier!

In another audio tape interview with Dr. Fran May, Microhydrin and Crystal Energy were given to Minature horses. She said that these particular animals were already extremely athletic, high performance animals, which were in good health to begin with.
They have an excellent feeding program, and get massage, acupuncture and chiropractic. They get what they need - They have a tread mill, a walk box and everything that could possibly be done for them in the off show season to keep them fit and in peak condition. They are shown consistently and receive Top Ten status in national competition.
Dehydration is always a concern in competition like this regardless of whether you have a big horse, or a small horse, or whether you are showing agility dogs or a field trial dog. The stress on the system is the same. Their goal was to reduce competitive stress and recovery time, just like with human athletes using these types of products. They were looking to see what would happen when using Microhydrin as a digestive aid to increase the assimilation of the food stuffs they were already getting; as well as pulling oxygen into the cells, hereby increasing their energy levels and endurance. Every competitor, animal or human, is drawing on their reserves for that extra "Competitive Edge". Winning can mean a 100th of a second in some competitions.
Improvements were definately seen. Their endurance improved, ability to hold up on long class periods was enhanced, and the horses were not as sore after traveling in a trailer for 24 hours. Did they get that competitive edge? Proof is in the pudding!
They took 9 horses to Nationals and 8 took Top Ten, and the 9th placed in the Top Twenty!
Clive Linsenbardt
Personal testimony of Vickie Stevens & Mikey (domestic rescue cat seen on Pet catalog page):
Mikey is currently about 9 years old as of Aug 2000. Last winter he began to have an occassional seizure. So I called my vet. The vet said "Not usually good news for cats". "Usually indicates a brain tumor". "Only solutions are phenobarbital or brain surgery". I didn't like either of those.
After hearing on a tape the testimony of an ex-navy seal who had undergone brain tumor surgery and was still plagued by seizures which the doctors could not treat successfully with any drug; was now seizure-free after being on the Microhydrin for a short time; I decided to try it on Mikey! (We were already on the Microhydrin as part of our daily regimen.)
SUCCESS!!!!! I dissolved about 1/3 of a capsule into purified water and gave it to Mikey twice a day from a dropper. (as in .5 ml dropper). I noticed fewer seizures and severity diminished rapidly! In a short time (2 months) he was no longer having seizures! He has remained seizure-free now for several months. I am very relieved and hopeful he will remain seizure-free.
He also had for a year or so been plagued by runny sinuses (nose & mouth...crystal clear) related to allergies or what I don't know, maybe the same source as the seizures, I don't know. But that has disappeared also! I continue to give him two droppers full of the microhydrin and water solution once a day. The microhydrin will remain active (the hydrogen will dissipate) in the water solution for about 18 to 24 hours (I keep it in the fridge). Then you will need to replenish the microhydrin (adding about 1/3 of the capsule). You can also sprinkle it on their food, but you want to make sure they get every little bit. All I know is it worked!!!!
Personal Testimony of George Nourse & Over 20 - or is it 140? CAT
We have an old cat who 4 years ago was beginning to act his age. He had noticeably slowed down and was acting more like a rug.
Supplements worked for us, so we added a small amount of blue-green algae to his food. There was a very noticeable improvement and so Crystal Energy wa then added to his drinking water. When Microhydrin was announced, we began sprinkling a little powerd into his water each day. As new products were introduced, the powder mixture became Microhydrin, MSM with Microhydrin and sometimes also includes some Colostrum. Recently Over 30 has been added to the mixture, resulting in a very noticeable increase in activity and alertness.
How many 20 year old cats have you heard of who will run up the basement stairs, run through the family room and kitchen, continue to run up the stairs to the 2nd floor, bang open the bedroom door if it is closed too much, and then jump up onto the bed?

Follow this link to hear a "tape on demand", order one to be mailed to you, (type in search "audio tape")
and read more or order the Microhydrin.
Supplement for People

E.I.S. - Energized Immune Supplement for Horses - Click Here

See Grain Mixes- Go here...

Quick! Take Me To The Shopping Cart & Check Out!...

TAKE ME BACK "Catalogs":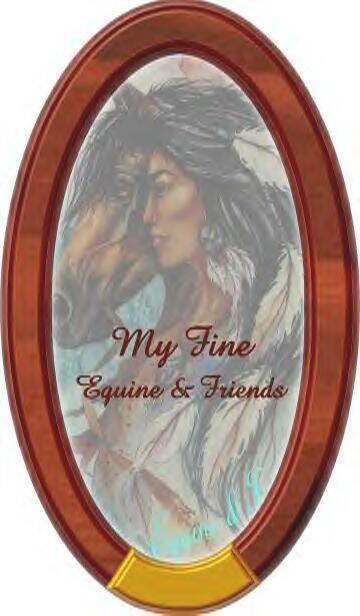 You can contact us by Snail Mail at: