Horse, Dog, Cat, Nosodes
Equine Solutions Catalog Page 22a


NOSODES - by (The Holistic Vet Clinic)



Herbal Wormer & Eye Health Support Herbs (Uveitis/Glaucoma)
Equine Equine-Zyme, Dog and Cat Equine-Zyme, Beta Glucan, Joint-Zyme, MSM, Glucosamine,
Mare, Foal, Stallion, Senior Zyme, Yeasture for non-equine livestock,
Cushings, EPM, Hoof Builder, Tummy-Zymes
Pure Herbs and Herb Blends
Nosodes

Nosodes are Homeopathic Immunizations that are given in tiny sugar pill form,
monthly, that have no side effects, and are very effective in disease prevention.

all are 30C strength
See article below.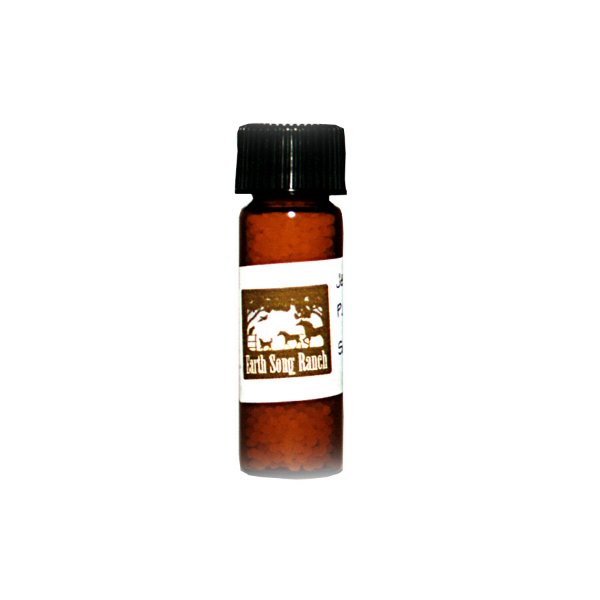 HORSES

1 dram bottles will last up to 5 horses 1 yr. 2 dram will last up to 10 horses 1. yr.

You can administer the little sugar pills between their lip and gums or you
can make a spray to spray on the gums. To build up the immune system,
Start out 1 time for 3 days in a row,
then 1 time per week for a month and then 1 time a month from there on to
maintain constant built up immune system.

If your horse, dog or cat already has an illness, we have homeopathic
protocols for them.

Just email me to inquire: orders@myfineequine.com

I personally used the ABC Super Vits Plus for 2 rounds and got rid of strangles when my neighbor accidentally
gave it to mine when she purchased a couple of colts and one was a carrier (carrier's don't usually
display any symptoms but can transmit it to other horses) and they had even been vaccinated prior to being
shipped.

Strangles wt 4 oz 1 dram $25.00 2 dram $45




Two-year-old Odin (Shetland) with week-old strangles. He's completely wild and therefore hard to treat. Note the swelling goes all the way down to his mouth.



Strangles
From Wikipedia, the free encyclopedia
Jump to: navigation, search
This article may require cleanup to meet Wikipedia's quality standards.
Please improve this article if you can. (March 2008)

Strangles may also refer to strangling
Strangles (also equine distemper) is a contagious, upper respiratory tract infection of horses and other equines caused by a bacterium, Streptococcus equi. Strangles is enzootic in domesticated horses worldwide.

Contents
1 Biology
2 Signs and symptoms
3 Treatment
4 Complications
5 Prevention
6 See also
7 External links



Biology
The disease is spread when the nasal discharge or material from the draining abscess contaminates pastures, barns, feed troughs, etc.

Equines of any age may contract the disease, although younger and elderly equines are more susceptible. Young equines may lack immunity because they have not had prior exposure. Elderly equines may have a weaker immune system.


Signs and symptoms
Clinical signs and symptoms include fever, heavy nasal discharge, and swollen or enlarged lymph nodes in the neck and jaw (mandible). Affected animals may also stop eating and have a dull affect.

Mortality may be up to 1 in 10 horses affected with strangles, especially bastard strangles. For cases without complications, mortality is usually lower. The disease is very contagious and morbidity is high. Precautions to limit the spread of the illness are necessary and those affected are normally isolated. An isolation period of 6 weeks is usually necessary to ensure that the disease is not still incubating before ending the isolation.


Treatment
As with many streptococcal infections, penicillin or penicillin-derivative antibiotics are the most effective treatments. However, some authorities are of the opinion that use of antibiotics are contra-indicated once abscesses have begun to form, as they pre-dispose to lymphatic spread of the infection (so-called bastard strangles) which has a much higher mortality rate.

After an abscess has burst, it is very important to keep the wound clean. A diluted povidone-iodine solution has been used with good results to disinfect the open hole, flushing the inside with a syringe tipped with a teat cannula, followed by gentle scrubbing to keep the surrounding area clean.


Complications
Possible complications include the horse becoming a chronic carrier of the disease, asphyxia due to enlarged lymph nodes compressing the larynx or windpipe, bastard strangles (spreading to other areas of the body), pneumonia, guttural pouches filled with pus, abscesses, purpura hemorrhagica, and heart disease. The average length for the course of this disease is 23 days.

Prevention
Both intramuscular and intranasal vaccines are available. Isolation of new horses for 4 to 6 weeks, immediate isolation of infected horses, and disinfection of stalls, water buckets, feed troughs, and other equipment will help prevent the spread of strangles. As with any contagious disease, handwashing is a simple and effective tool.





See also
Distemper

External links
Strangles information sheet
Strangles vaccination options
American College of Veterinary Internal Medicine consensus statement on Strangles
Retrieved from "http://en.wikipedia.org/wiki/Strangles"
Categories: Horse diseases
Hidden categories: Cleanup from March 2008 | All pages needing cleanup


See More Nutritives - Go here...

Use the Navigation Bars for quick and easy access.
TAKE ME BACK "Catalogs":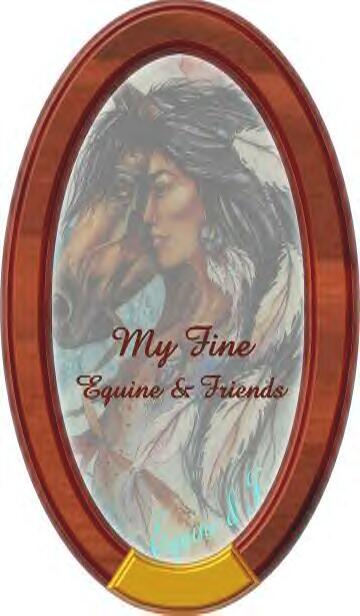 You can contact us by Snail Mail at: