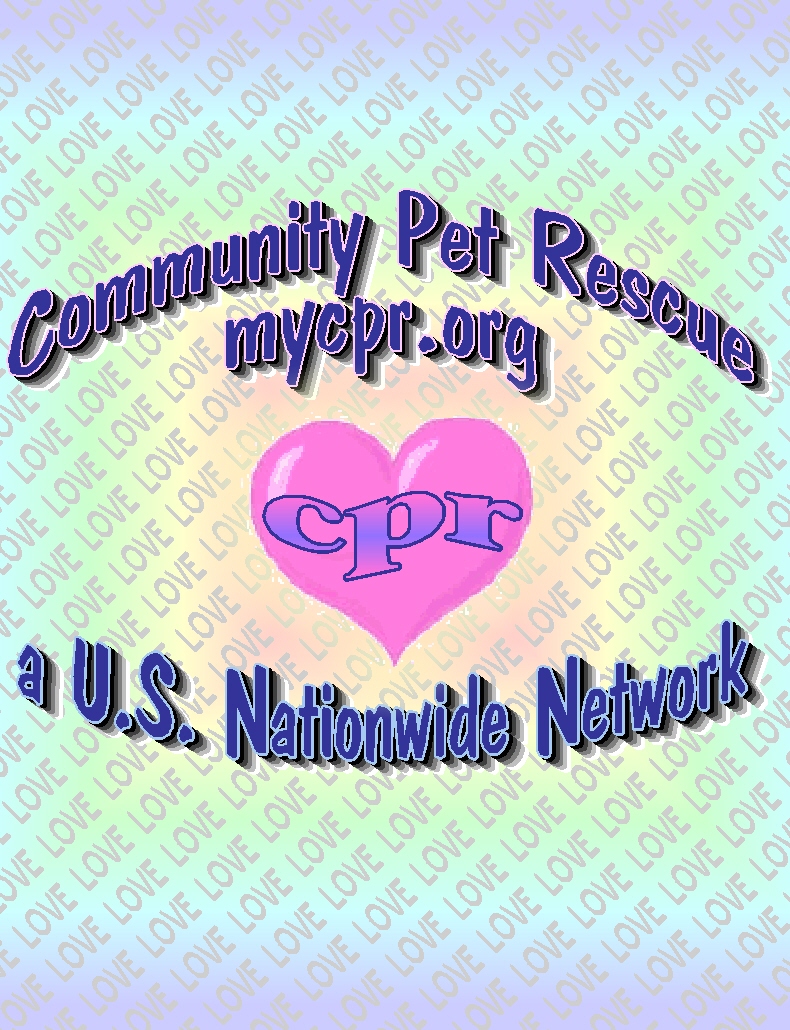 "The greatness of a nation and its moral progress can be judged
by how they treat their animals." Gandhi



The site is under Serious Construction. :) 03-21-2009
Please click the image to enter our offical My CPR.org
My Community Pet Rescue Network website.

Who is My CPR.org My Community Pet Rescue Network?

We are a dedicated networking group of people
(every individual and every organization for animals linked under one contact place)
all across the United States of America.

Giving love and sanctuary, to repair broken hearts and restore faith in humankind,
in the spirits of all animals in crisis.


No kill, No abandonment, no abuse, Solutions!

Currently at start up we are calling for volunteers to build our database first thing,
so that we have volunteers to call for help when we receive a call for help for a distressed animal.
We need everybody! That is the sole purpose of this organization.
To Network Everyone in animal rescuing!
Please help NOW, visit our main site and fill out the volunteer form today.
Let's make this Rock N Roll for everyone's peace of mind
and quality of life for the animals!

Quick! Take Me To The Shopping Cart & Check Out!...
Take Me to More - Go here...

Use the Navigation Bars for quick and easy access to other catagories of products.

You can contact us by Snail Mail at: