Equine Solutions Catalog Page 20

Salves & Wound Dressings
Dy's Liquid Bandage TM Testimonials
DY'S LIQUID BANDAGE was developed when our paint stallion, Dynamite, attempted to jump a barb wire fence during a lightning storm. Dynamite ended up with an 8 inch by 4 inch wound in the hock area. The muscle was protruding and was severed in three places. The local veterinarian recommended that Dynamite be put down.
We began using DY'S LIQUID BANDAGE and 4 months later Dynamite's wound has completely healed with hair growth and only a pencil width scar of 3 inches in length. There were no signs of proud flesh. Today the wound is not visible. Dynamite also has full capability of fulfilling an active day.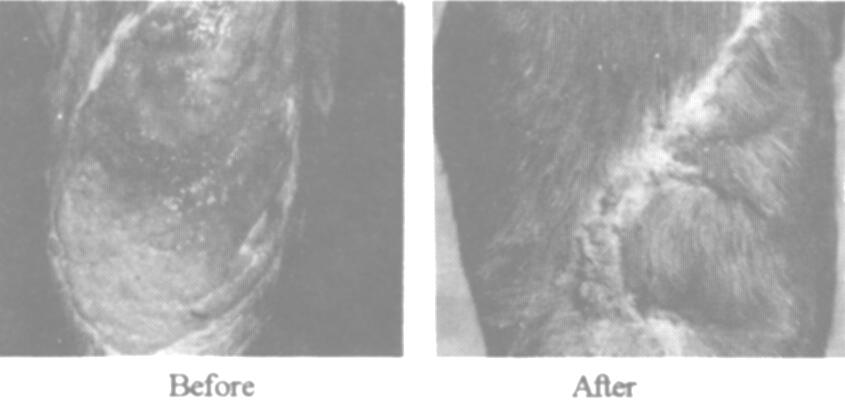 WIELENGA PAINT HORSES 3516 Skyview Drive Cedar Falls, lowa
We here at Wielenga Paint Horses had such great results with your new salve that I thought you and others would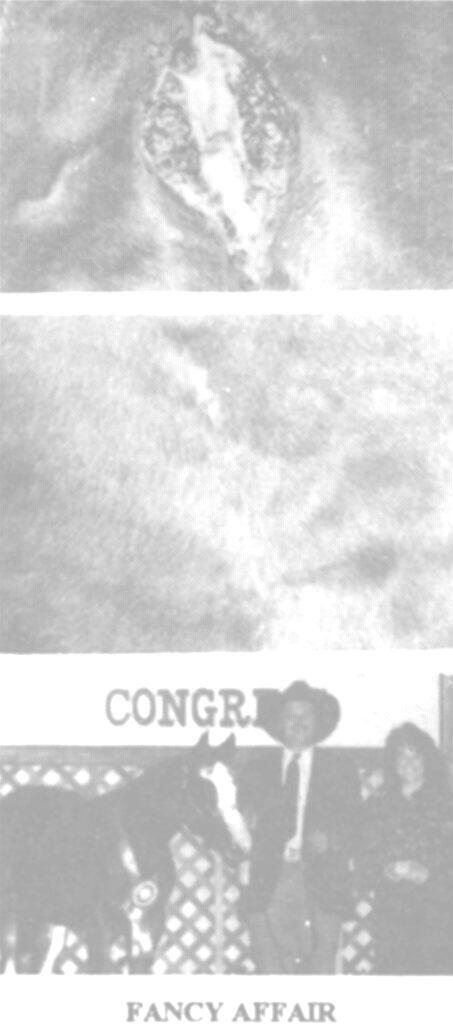 be interested in hearing ahout it, On, September 6, 1991, our Paint futurity entry ripped her chest wide open in our trailer requiring 27 stitches. We were in transit to Wisconsin and immediately located a vet to sew her up. He did a very good job, but after a week of hydrotherapy and massage the cut tore open on the way to our state futurity. The hole reopened to about 3" x 5" and our hopes of healing her hefore the Solid Gold Futurity and World Wide Paint Horse Congress looked bleak. Jim Helfter happened to he at the National Cattle Congress and stopped in to see me. Jim suggested using the salve and instructed me to treat the wound twice daily to bring down the swelling and to begin the healing process. Within 5 days after this treatment the gash had all but closed completely and the scar will he extremely minimal.
Thanks to you, our filly Fancy Affair by Mr. Fancy Bonanza became this years World Wide Paint Horse Congress Futurity Winner . I'd like to thank you for your help and guidance, and hope others with similar problems choose to try these Advanced Biological Concepts products. Since going with the Advanced Biological Concepts products all aspects of my breeding, fitting, healing and feeding have improved drastically across the board.
Sincerely, John Pfaltzgraff
Dy's Liquid Bandage: The Astounding Benefits in just 30 days .
Fancy Affair, Winner 1991 World Wide Paint Horse Congress Wealing Filly Futurity
See DETOX Nutritives - Go here...

Quick! Take Me To The Shopping Cart to Order & Check Out!...

Use the Navigation Bars for quick and easy access.
TAKE ME BACK "Catalogs":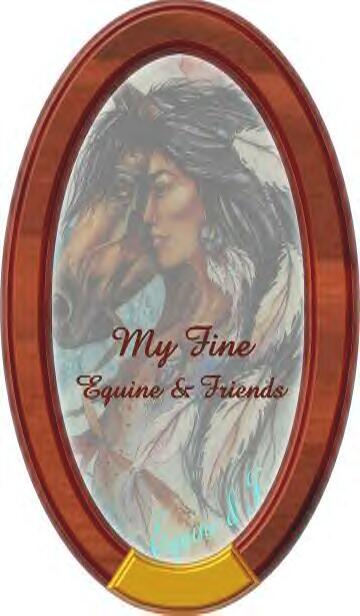 You can contact us by Snail Mail at: